A quaint college town with history and a plethora of things to do, Fort Collins, Colorado is a great place to visit for everyone. Whether you are into college sports, drinking beer, good food, or the outdoors, this amazing city has something for each visitor. Follow this guide to make sure you get the most out of your trip to the home of the Colorado State University Rams.
Check Out the CSU Campus
Established in 1870 as the Colorado Agricultural College, Colorado State University sits directly in the middle of Fort Collins. It is home to some of the oldest and most beautiful buildings in Fort Collins making it a great place to see while you are in town.
The large portion of the campus' historic buildings ring what is known as The Oval. Constructed in 1909, The Oval is an oval-shaped grass field surrounded by large elm trees acting as the hub for many school activities. For more information on the history of the oval and the surrounding buildings, CSU provides a self-guided tour around the campus.
Another thing to do on CSU's campus is catch a football or basketball game. The people of Fort Collins have tremendous school pride which translates to awesome attendance and an incredible atmosphere. Colorado State's brand new on-campus football stadium maintains that same atmosphere but with state-of-the-art amenities and convenience as a bonus.
Tour a Brewery
It's no secret, Fort Collins is a beer-lover's paradise. According to Visit Fort Collins, Fort Collins is the largest producer of craft beer in Colorado. The town is also home to the most microbreweries in the state with a total of 20.
On top of the microbreweries, Fort Collins also has a few larger beer manufacturers within its city limits. New Belgium and Odell began life in Fort Collins and now sell their beer across the country. Anheuser-Busch, the well-known producers of Budweiser, also have a large brewery located just a short drive north.
What's even better is that New Belgium, Odell, Anheuser-Busch, and many microbreweries offer tours and information on how they make their beer. New Belgium and Odell also maintain nice beer gardens to sample some of their brews after you see how they are made. Here is a map of the most popular breweries to get a delicious beer.
Take in Fort Collins' Old Town
If you've had a chance to visit Disneyland's Main Street USA, you probably didn't know it was modeled after Old Town Fort Collins but you will definitely see the resemblance. With 28 historic buildings, Old Town truly embodies the classic American town feel while infusing modern lifestyle all at the same time.
This area boasts ample places to shop, dine, and drink, the hard thing is choosing where to go first. But, the great thing about Old Town is just how many good options are so close together. You could be eating a delicious meal at Austin's American Grill and then sipping on an exquisite cocktail at Social after only a short walk.
Visiting Old Town during the winter months is a completely different experience. The colder weather makes it a little harder to walk from place to place but there is one giant upside to walking. During the winter months, Old Town is transformed into a winter wonderland. Twinkling lights are strung across every building and tree in sight making driving or walking through it seem like a dream.
Attend an Event
Another thing Fort Collins is known for is all of the events the city puts on. Throughout the year, you can attend everything from free concerts to beer festivals. No matter what your interests are, there is an event for you to attend.
Some of the best events happen in the summertime when the weather is ideal. Bohemian Nights is a free three day music festival featuring a large amount of bands from Colorado accompanied by well-known headliners each night. It's a wonderful event to attend on a warm summer night.
If food is what you are looking for, the Taste of Fort Collins has you covered. This festival is also three days long and "offers attendees food from local and national restaurants, entertainment from regionally and internationally acclaimed musicians, and an eclectic display of fine artisans work as well as the region's best crafters." Like I said before, there is an event catering to every interest in Fort Collins.
Explore the Outdoors
Last but certainly not least are the amazing nature and outdoor activities Fort Collins provides. There are an abundance of things to do whether you enjoy anything from hiking to boating. If you like being outdoors, it will be almost impossible for you not to find something to do in one of the city's 50 parks or on any stretch of its 280 miles of trails.
The first thing to see is the beautiful Horsetooth Reservoir. Located just a short 10 minute drive west, the reservoir is a great place to explore. When it's warm enough, the residents of Fort Collins love to use Horsetooth for swimming, fishing, and boating.
If hiking and mountain biking is more of your scene, Lory State Park and the Poudre Canyon contain some of the best trails in Colorado. Lory State Park is located on the west side of Horsetooth while the Poudre Canyon is a short drive to the northwest. Go to the City of Fort Collins website for more information on all of the outdoor activities to be done in and around the city.
As you can see, Fort Collins is a quaint college town offering something for everyone. There is delicious food and drink in Old Town. There is also delicious beer, a competitive college sports scene, and amazing outdoor activities in abundance. So tell me, when are you coming to visit?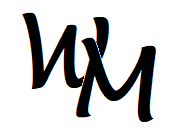 TREVOR VENEGAS is a freelance writer and photographer. Check out his photography portfolio.