If a road trip sounds appealing for your next vacation, consider a journey to visit five historic hotels in the southwest part of Colorado . . . . .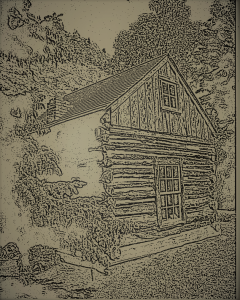 It is early in 1859.  The cries announcing the discovery of gold and silver in Colorado were heard all the way to the east coast of the United States.  People of all ages responded and traveled west to seek their fortune or perhaps escape their past.  Wherever they were headed, they needed a place to live, and during the next 40 years, Colorado's mining towns flourished, and its cities thrived.
 As "mining fever" increased its hold on the newcomers, populations grew rapidly, and the mountain towns became more prosperous.  Enter those men who could see that tents and log cabins to house the miners needed to be replaced by more lasting establishments—hotels.  Some were small and basic, some were lavishly grand, but all were built with a sense of permanency and hope.
Enterprising men in the larger cities of Denver, Boulder, Estes Park, Glenwood Springs and Colorado Springs could also see the need for more lavish accommodations worthy of this influx of humanity into the state.  Their hotel dreams were perhaps even bolder than those of their mining-town contemporaries as many of these hotels would grow to rely on tourism—not the mining industry—to stay afloat.
Opportunity was available to all during this time in United States history; one just had to know where to look.  These early entrepreneurs in Colorado looked in the right direction, saw an opportunity, and had the courage to follow through with their vision.
The hotels that will be featured in five upcoming articles in Wyoming in Motion preserve the history of the West and are testaments to the commendable foresight of those who built them.  They offer travelers an experience that replicates the past and turns back the hands of time.  They give insight into community life.  They bring the past into the present with the addition of modern conveniences.  They might be elegantly appointed or perhaps have stairs that tilt and squeak.  They each have unique personalities and hidden stories.  They are not just places to read about; they are places to experience.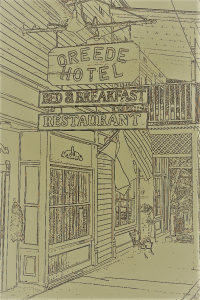 If you are ready to hit the road and journey to these unique places, check Wyoming in Motion soon for information about your first stop:  The Creede Hotel in Creede, Colorado.
Before you go, it is recommended that you read "Planning Your Stay at a Colorado Historic Hotel."  Click on the link: