Boulder is often lumped in with Denver when people think of Colorado travel. However, this city has much more of its own distinct feel. Between its abundant school spirit, a culture dedicated to health and wellness, and more outdoor activities than you could do in a lifetime, Boulder is a great getaway destination. Here's an idea of what to do during a weekend in Boulder:
Friday
Start the weekend trip by exploring downtown Boulder. This district has a variety of dining, shopping and entertainment options.
The Pearl Street Mall is a must-see downtown. The brick-paved walking area covers four blocks, and it has a series of historic stores and up-and-coming restaurants. The highlight is the Pearl Street performers. These people are so talented, it's a wonder they are not performing with Cirque du Soleil. Expect to see musicians, a fire juggler and a contortionist. The Zip Code man is definitely a crowd favorite. He has the ability to name every zip code in the world.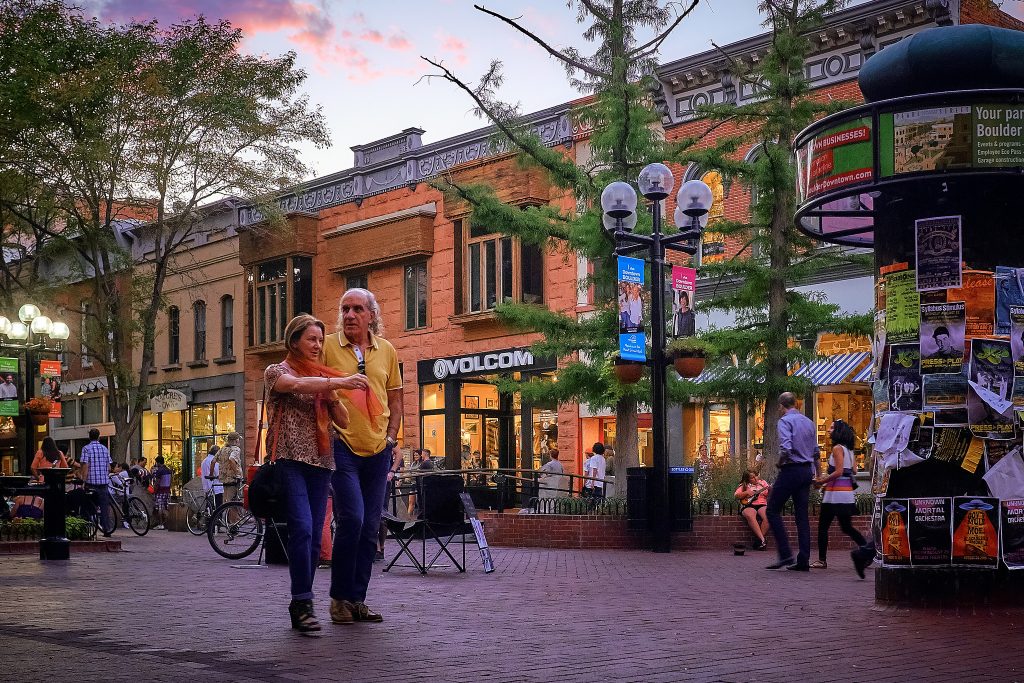 Into the Wind is a Pearl Street business that has sold kites for the past 30 years. They have traditional kites, stunt kites and materials for people to build their own. Another popular spot is Piece, Love and Chocolate. This place makes rich cakes, in-store hot chocolate and truffles infused with beer from local microbreweries.  
After Pearl Street, make your way down to the Dark Horse Bar south of the University of Colorado, Boulder campus. This bar has been a neighborhood icon since 1975. Every inch of the interior is decorated with movie memorabilia, knick-knacks and photographs. The bar has several pool tables, arcade games, darts and live music. They're most known for their burgers, such as the Royale with smoked ham and barbecue sauce.
Head from the Dark Horse to the university for a mesmerizing laser lights show at the Fiske Planetarium. These art shows blend music with perfectly choreographed graphics. There's a variety of artists included, from new acts such as Pretty Lights and Arctic Monkeys to the ever-popular Pink Floyd: Dark Side of the Moon show. Parking is free weekends, and tickets for the laser shows are $10 for adults, $7 for children, seniors and veterans.
Saturday
Rejuvenate Saturday morning with a tour at Celestial Seasonings. This company is the largest tea manufacturer in North America, producing more than 105 varieties of tea and serving more than 1.6 billion cups a year. The tour is free, and stops include a visit through their famous peppermint room and a gallery of tea box art.
Next, experience a combination of the beautiful outdoors and tasty beers on the Boulder Ale Trail. This trip involves 15 miles and 12 breweries, no car necessary. The trail is relatively flat, and it is bikeable for those with mountain or commuter bikes. Their weekend outing takes about 2-3 hours, but people have the option of cutting the trip in half. There's also an organic and gluten-free brew tour for those with gluten sensitivities.
Grab a late lunch or early dinner after the tour at McDevitt Taco Supply in south Boulder. McDevitt has served tacos in the Boulder area for close to seven years. They first served food from a taco stand at the Pearl Street Mall and a food truck that frequented local music festivals. The owner finally opened their first brick-and-mortar location in October 2017. Try their house-made pork chorizo or their honey Sriracha chicken taco.
Sunday
Spend this day getting good views of the city and the area's unique geography.
Start with a hike through Chautauqua Park for an up close and personal view of the Flatirons. The Flatirons are slanted, reddish rock formations that line the west side of the city. These rock formations are a Boulder landmark, showing up on coffee mugs and t-shirts at various tourist shops. There's an easier two-mile hike, or a more strenuous three-mile hike up to the natural Royal Arch rock formation. To get to these destinations, a vehicle capable of traveling off-road, like an SUV, will make the journey easier but it is not required.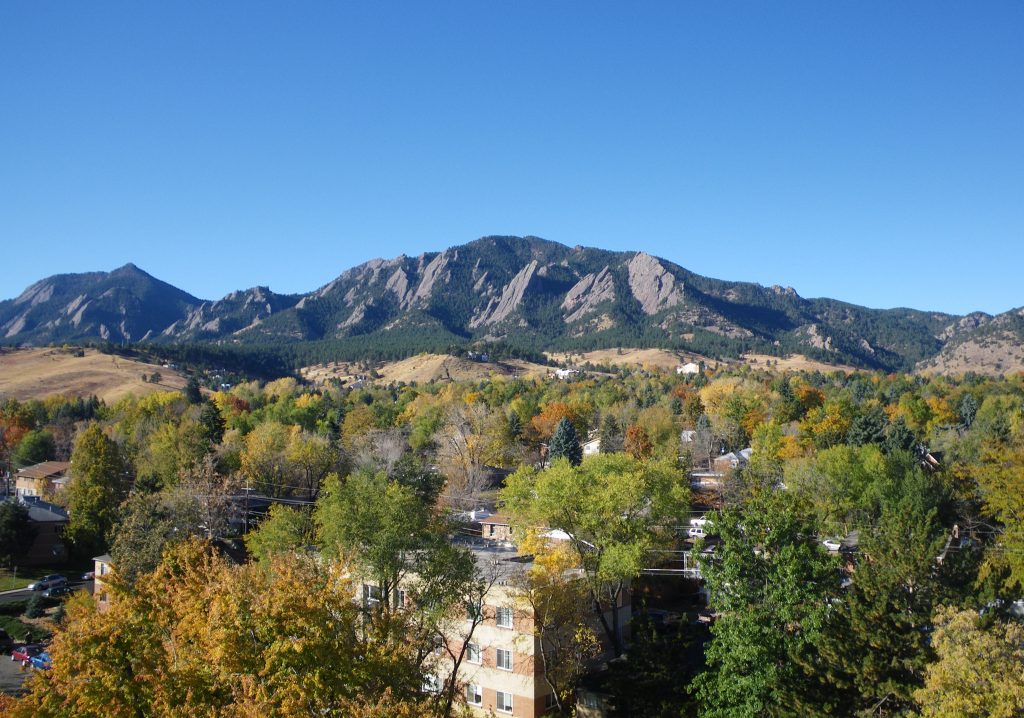 Take a break after the hike and enjoy a glamorous teatime at the Boulder Dushanbe Teahouse. This building was handcrafted by artists in Boulder's sister city of Dushanbe, Tajikistan, shipped to Colorado as a gift, then re-assembled piece by piece in the city's Central Park.
The teahouse has intricately detailed tile on its exterior, a hard-carved and painted ceiling and seven copper sculptures based on the poem, "The Seven Beauties." Tea is served English-style with fresh baked pastries and cucumber sandwiches. Make sure to reserve in advance, as the tea times fill up quickly.
End the day with a relaxing walk down Boulder Creek Path. This path runs a total of 5.5 miles, from Boulder Canyon to the Stazio Ballfields. This area has everything an outdoors lover could want. There's a babbling brook, shady trees and spots for fishing. The creek is an especially popular swimming spot during the summer. Some gas stations along the way sell inner tubes for people interested in a relaxing float along the creek.
After this weekend in Boulder, you'll be relaxed and refreshed and ready to return again and again!