The Rocky Mountains divide the state of Colorado in half, with rolling endless rocky peaks to the west and plains and foothills to the east. The abundance of mountains and a long snowfall season at a mile above sea level helps to foster a strong skiing and snowboarding culture in the state.
There are many world-renowned resorts in the Rockies that will allow you to experience the famous snow and slopes of Colorado, and all of them offer great side experiences as well in their various towns, restaurants, and lodgings.
Before planning a trip to any region that could be snowy or icy, it is important to understand how to drive in these conditions. You will have to drive slower while being much more aware of your surroundings and your car's position on the road. It is also a good idea to have a car with all-wheel drive as they offer the most control and traction in slick conditions.
Once you understand the driving differences while dealing with ice and snow, it's time to move on to the fun part. Follow this guide to Colorado's best mountain resorts to make the most out of your next ski or snowboarding trip.
Beaver Creek Is a newer ski resort in Colorado, but that hasn't stopped it from making a name for itself in the world of skiing and snowboarding. It is one of the more expensive resorts out there, but you get a top-quality experience in both entertainment and dining, as well as a sophisticated and beautiful place to stay in exchange for paying a little more.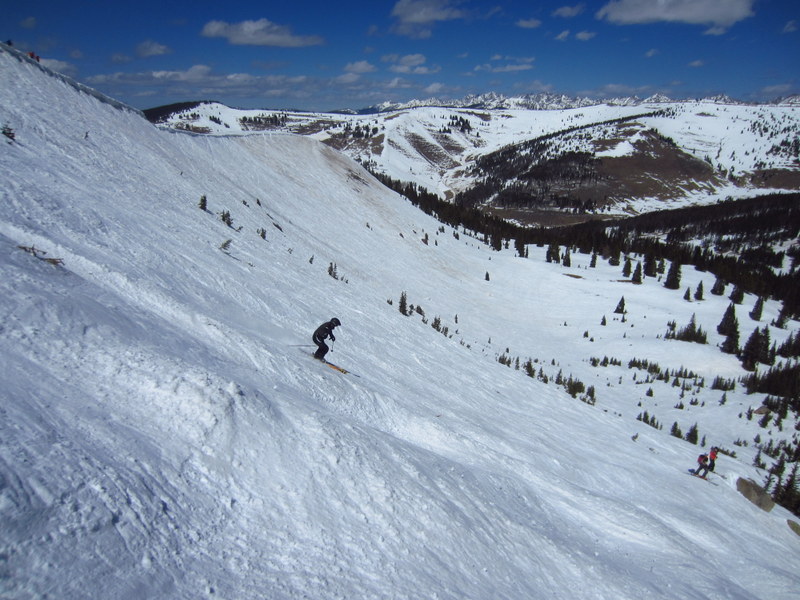 The snow on the over 150 trails in the Beaver Creek area is extremely well kept. There are many trails available for families just getting started with skiing, there are trails to provide a challenge for even the most experienced skiers and snowboarders, and everything in between.
There are multiple options for places to stay in the resort Village, including the Osprey Lodge and Beaver Creek Lodge. In addition to this, the resort village has an array of fine dining options as well as a performing arts center, ice rink, spas, and other things to do aside from going onto the mountain.
Aspen has always been a big name in the skiing world – so much so that even people who don't ski or snowboard know it is a skiing town. At over 70 years old and still expanding, it is both one of the oldest and greatest ski resort locations in the world.
Aspen Highlands is just one of four different skiing areas in Aspen, the others being Aspen Mountain, Snowmass, and Buttermilk. There are some great all-skills slopes here, but it also is host to many of the roughest and most challenging trails in the country. The Highland Bow, for example, requires a long hike to over 12,000 feet before beginning its gorgeous descent.
There are many ways to stay in Aspen and be able to access the Aspen Highland resort, but not much in the town will be cheap. Multiple chain hotels and luxury hotels alike are in Aspen, as well as bed-and-breakfasts, short-term rentals, and even homes for sale if you would like to have a place to return to.
Vail Mountain Resort is the largest ski resort in Colorado, coming in at a massive 5,289 acres, giving it a huge amount of space to offer everything that a skier could need. There is a huge array of slopes to try out, from beginner to expert, and two sides of the mountain to try.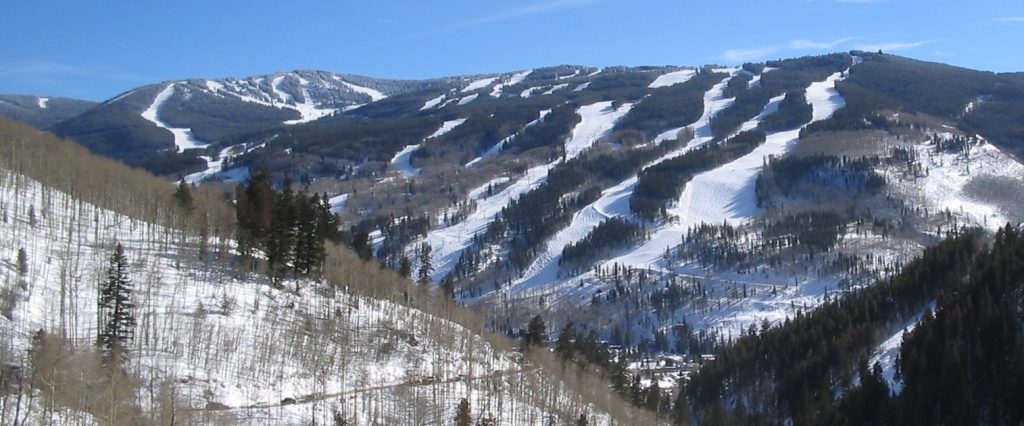 The front side is great for families and beginners, while the back side is much rougher and difficult, although not overwhelmingly challenging.
Vail is the most expensive ski resort in the entire country, however – coming in at about $175 for a day pass, it might not be a great place for families or groups. It is important to plan your trip to Vail wisely, as it could quickly add up over multiple days.
Breckenridge is home to the highest chairlift in the country, going up to a height of nearly 13,000 feet, and is one of the most popular slopes in the country. Expect large crowds here because of its popularity, but it isn't without reason – Breckenridge is a very charming and very affordable town with hundreds of accommodations, a laid-back vibe, and plenty of variety on the trails.
It can get very cold at certain points in the winter here, so be sure to prepare ahead of time for extreme weather. Due to its height, prepare for altitude sickness as well and know the signs.
Telluride earns the top spot on this list due to its out-of-the-way location, giving it an exclusive and special feeling, and its particularly gorgeous scenery. Its 2000 acres are surrounded by gigantic mountains and pristine vistas of the Rockies.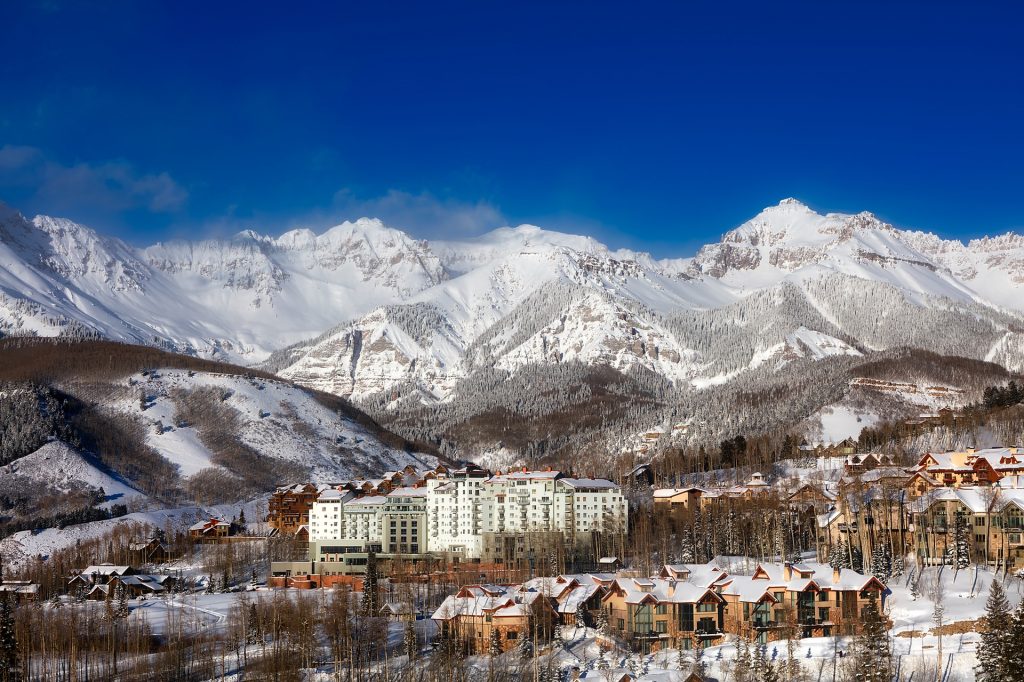 The variety of trails extends from kids training slopes all the way to trails that are famous for their difficulty world-wide. The snow is fantastic for the entire season and offers beginners and learners the chance to try more difficult challenges without facing any danger.
Access to the slopes is easy in Telluride, there's even a gondola that takes people from a parking lot to the base areas. Accessing Telluride itself, however, can be a little more challenging. Be sure to know your way and have proper precautions on your vehicle – it could make the difference in you arriving or not!