Divided directly in half by the Rocky Mountains, Colorado is home to arguably the most beautiful mountain sights and scenery in the United States. Because of numerous efforts to protect and respect the natural environment over many decades, there is a strong culture of conservation and preservation supporting outdoor recreation, like hiking, in the state.
Coloradans take advantage of living close to such gorgeous natural surroundings every day of the year, but come springtime, hiking and camping start to come back in full swing. The Front Range of Colorado specifically is home to a huge variety of trails and mountain paths for amblers, hikers, runners and campers alike.
Even without driving too deep into the Rocky Mountains, there are countless natural areas and parks in the foothills offering breathtaking vistas – and breathtaking exercise as well. Here are just three of the best hikes in Foothills regions based on their accessibility, difficulty, and most importantly, their beauty and surroundings:
Arthur's Rock: Moderate
Arthur's Rock is a very well-known hike in the Front Range community. Just a 10 minute drive away from Fort Collins, Arthur's Rock trail at Lory State Park is a varied and scenic hike that doesn't require too much stamina – although short lengths of the trail can be surprisingly challenging. Once in the park, it is a short drive on a dirt road to get to the trailhead. This road can get rough at times so it is best to have a vehicle, like an SUV, that is off-road capable.
The trail begins with a path that winds continuously up the mountainsides and through short forested areas, leading to a large meadow full of wildflowers, tall grass and oftentimes deer. After this flat area, the ascent continues on a number of switchbacks.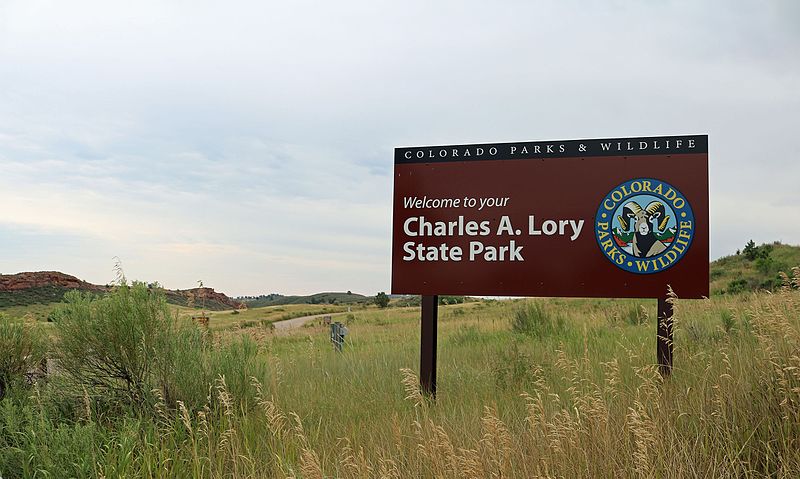 After continuing up, you will eventually come to perhaps the most challenging part of the entire hike, a very steep bed of boulders and rocks that will take you to the top of Arthur's Rock. Although the hike looks short, it is actually moderately strenuous so don't feel bad if you need to take a break before reaching the top.
Arthur's Rock Trail is a 3.4 mile round-trip hike and has a climb of 1,100 feet to a height of 6,800 feet at its highest point. Dogs are allowed on this trail, but only on a leash, and it is open from spring to fall every year. You will need to pay a small fee to enter Lory State Park.
Horsetooth Rock: Moderate
Horsetooth Rock, named for its instantly recognizable formation resembling a horse's lower jaw, is visible from the city of Fort Collins and the surrounding area and has become something of an icon for the city. Perhaps more so than Arthur's Rock, Horsetooth Rock is a trail that nearly everyone in the Front Range has finished, some as a rite of passage as they begin studies at Colorado State University.
The Horsetooth Rock Trail sits above Horsetooth Reservoir just minutes away from Fort Collins and is a straightforward but lengthy journey. This hike is especially rewarding as Fort Collins has an almost endless supply of great food to eat and beer to drink when you get done.
The trail begins with a single path that branches into various other trails in the area, and leads up the side of a mountain to a forested area with a wide path and stunning views into a valley below. The trail gently winds through forests and meadows steadily ascending until you get to a rocky outcropping. Traverse this area and you are nearly at the top – just climb the side of Horsetooth Rock itself to see for hundreds of miles all around you. On a clear day, you can see Denver, Longs Peak to the West, and Greeley in the faint distance east.
The Horsetooth Rock Trail is about 2.5 miles on a one-way path, meaning a 5 mile journey to the summit and back. It allows dogs on leashes, and there is also plenty of room for biking and horseback riding. It ascends about 1,311 feet to a height of 7,129 feet at the top, so be prepared for a long, but relatively straightforward, hike.
Grey Rock Trail: Moderate to Challenging
The Greyrock Trail sits under and incorporates Greyrock Mountain in the Poudre Canyon area near Laporte. This trail is about 17 miles away from Fort Collins, making it one of the slightly more distant hikes on this list, but driving through the Poudre Canyon is well worth it.
The looping trail starts on a combined path that leads over a bridge and splits into different directions shortly thereafter. Greyrock Trail #946 continues into a steeper but straightforward trail, while Greyrock Meadows Trail #947 will be much longer and wind through various open spaces and meadows on the way to the summit.
If you take trail #946, you will eventually reach the Greyrock itself after a dirt path and will be able to climb and scramble up the southeast side of the rockface. Due to the difficulty of the trail, be sure you stay on areas that have been marked for use – you don't want to get lost in the middle of climbing and not know your way back. Continue back down trail #947 for a steady descent into meadows, rolling hills, and great vistas and sights of Greyrock looming above you.
Out of the three on this list, the Greyrock Trail has the highest elevation gain at 2,281 feet, the highest point at 7,486 feet, the longest route at 7.4 miles, and the overall highest difficulty. Be prepared to begin early and finish late on this hike, and be greeted and sent off by sunrise and sunset, respectively.
Hiking any of these three trails is sure to leave you with a memorable experience. The Front Range, just west of Fort Collins, is the home for many stunning natural features that adventurers love to traverse. Get out for a hike and enjoy everything Colorado's Front Range has to offer.