When traveling by car, we often think of the destination more than the actual drive itself. It is easy to overlook the long journey when the destination is almost too exciting to bear. However, when you find yourself amongst some of the most spectacular roads and highways the country has to offer, the drive becomes an experience.
Cruising through twisted by-ways along the mountains and through river valleys can lift you up to a point of ecstasy. Along the way you will find that the getting there is just about as adventurous as the activity you intend to do upon reaching your destination.
If you live in Wyoming or are planning a trip to this beautiful state, here is a list of some of the most scenic roads and fun drives that you absolutely have to experience:
Beartooth Highway
Mileage: 69 miles
Estimated duration: 1 hour, 17 minutes
Seasons: Summer and Fall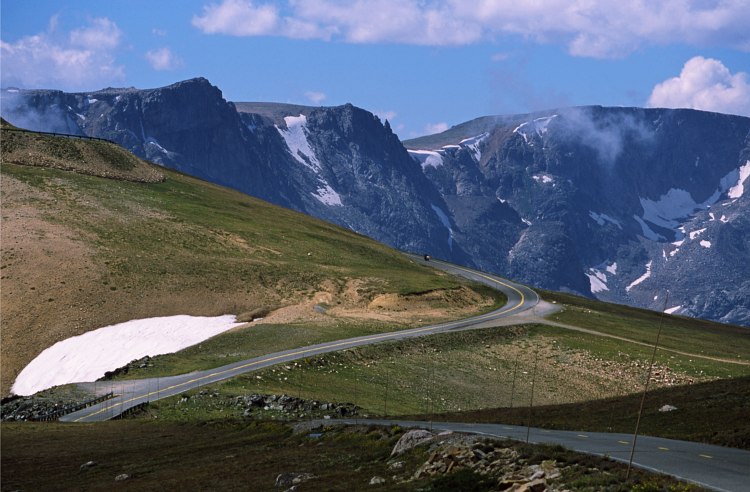 This drive just about has it all. You can meander through gorgeous pine forests, reach the top of an amazing plateau, and take a gander at over 20 different mountain peaks. It is a short drive perfect for a last-minute activity.
The drive begins in an old mining town, Red Lodge (7 hours northwest of Cheyenne via I-25N and US-20W).
As you arrive in the town, you'll be able to see Beartooth plateau, formed over 50 million years ago from glacial activity –  it is the largest plateau in the United States. You can also stop in to the Yellowstone Wildlife Sanctuary for a peak at some of the most interesting animals in the area. After you've enjoyed the quaint atmosphere of the town, make your way to US 212 for the scenic drive.
Bighorn Canyon Loop
Mileage: 297 Miles
Estimated duration: 4 hours, 31 minutes
Seasons: Spring, Summer, and Fall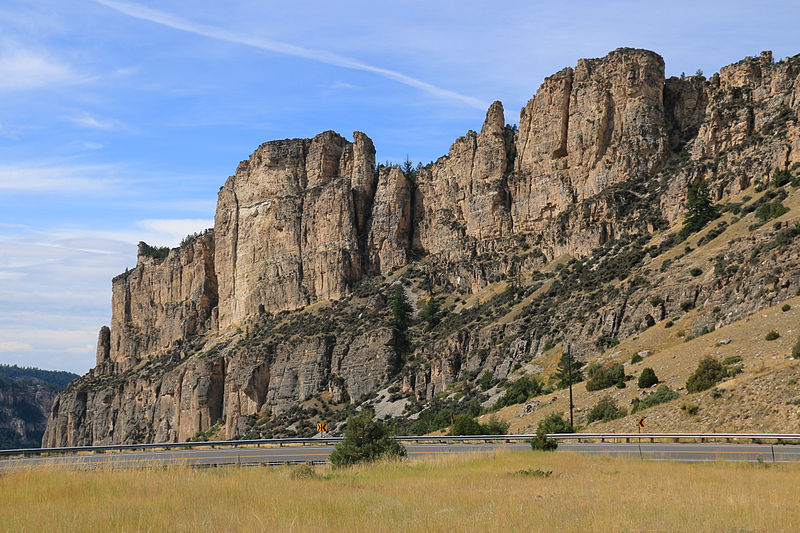 If you're looking for a taste of authentic Wild West, this drive presents the best opportunity to do so while you drive. Being a longer trip, it is best to plan your day around this journey.
Cody is 6 hours northwest of Cheyenne via I-25N and US20-W.
The drive starts west of Cody  where Buffalo Bill built the Pahaska Tepee, and loops through the cliff-hanging mountain drive on US-14. You'll head east from there, beginning your trip through Shoshone National Forest which boasts more than 2 million acres of land. Here you'll find volcanic formations and the famous Holy City, a rock formation that looks eerily like an ancient city.
Eventually, you will arrive in Cody. While here, you'll definitely want to stop and walk around, checking out the shops and restaurants that emulate a setting from an old western flick. Continue from there for more gorgeous valleys and canyons. It is worth mentioning, as well, that locals recommend continuing on into Montana to get the full experience of the highway.
Black Hills National Forest
Mileage: 150 Miles
Estimated duration: 3 hours, 8 minutes
Seasons: All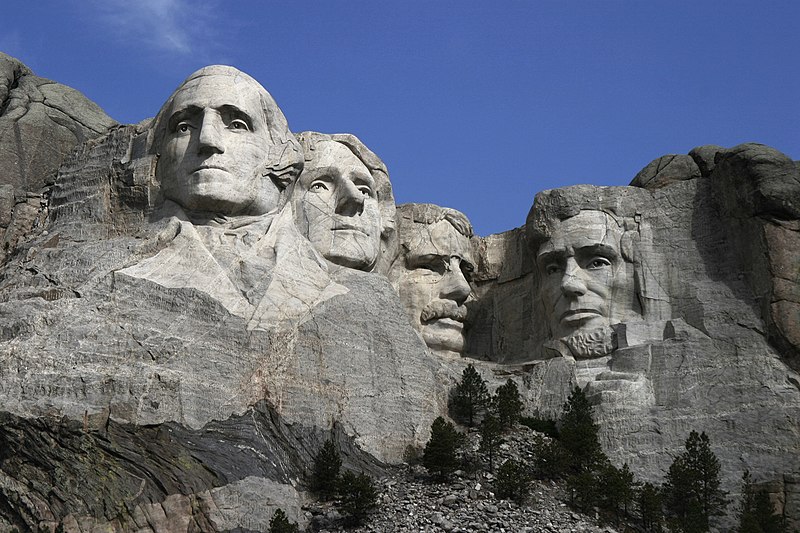 This is one of the more malleable trips in this list. You can drive it during any of the four seasons. So, whether you're out there in winter for some powder, or summer for some hiking, this trip is great way to take a break and unwind.
Crook is a 4 hour drive north of Cheyenne on US-85N. (Don't confuse Crook, WY with Crook, CO!)
The Native Americans considered the Black Hills to be a sacred landscape, and as soon as you arrive there it becomes clear why. The drive includes six national parks, numerous waterfalls, and many different types of wildlife to gaze upon.
Starting in Crook, Wyoming, you'll head northwest of WY-24, where you'll pass gorgeous red-clay hills as you approach your first landmark, Devil's Tower National Monument. Reaching over 867 feet, it is truly a wonder to behold. As you get closer to the end, as well, you'll be able to pay a visit to the Badlands and Mount Rushmore.
Yellowstone National Park
Mileage: 142 miles
Estimated duration: 3 hours, 11 minutes
Seasons: Spring. Summer, and Fall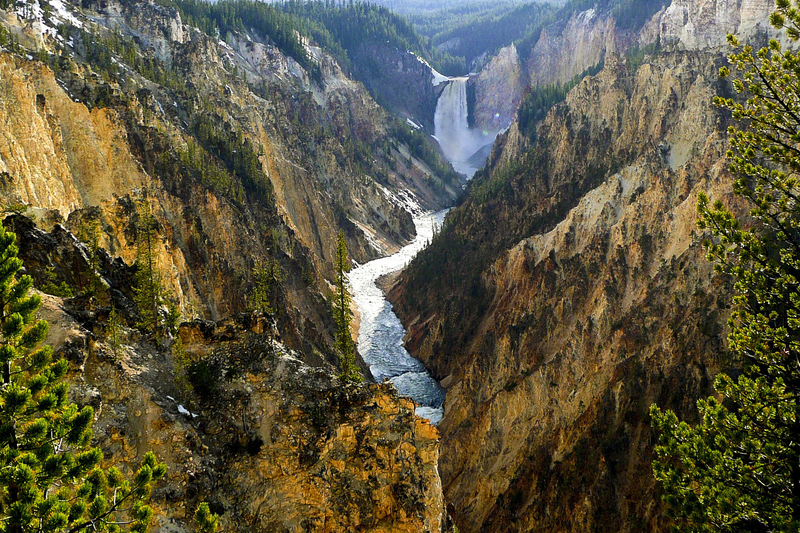 This list would not be complete without the inclusion of Yellowstone National Park. Being the first, and one of the most beautiful parks in the country, it should stand near the top of your natural wonder bucket list. The park has everything the others do (mountains, canyons, rivers, etc.) with the added bonus of natural geysers, geothermal vents, and hot springs.
Even better, if you aren't looking to travel from one town to the other, and then back again, this road is actually a loop that begins and ends in Mammoth.
Mammoth is a 9 hour drive northwest of Cheyenne on I-25N.
It is also worth noting that if you plan on taking this trip, there will be opportunities to drive off the beaten track for a bit to find superior lookouts and fields that you may not be able to see from the road. For this reason, it is recommended you bring an offroad-capable vehicle, like an SUV, to make the most out of this drive.
If you are one of those people that enjoys the drive more than the actual destination, any one of these journeys would be perfect for you. Each one offers different opportunities to see beautiful scenery and experience Wyoming's interesting history. The only question to ask is, how do you pick between them?