The Estes Park, Colorado Report #1

I will readily admit to the fault of getting my feathers ruffled when I hear the oft-used phrase, "You need _____________." Folks are mighty quick to fill in that blank and tell me exactly what I need.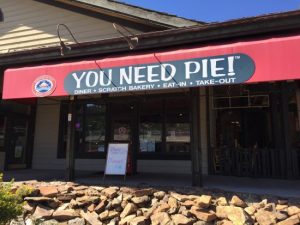 My words will be gladly eaten, though, at the Estes Park Pie Shop & Bakery in Estes Park, Colorado – where the red awning over the front door boldly proclaims YOU NEED PIE!
I didn't realize how much I needed pie until I glanced at the freshly-baked offerings inside the front door.  Breakfast and lunch are also served but pie is by far the main draw.  Flaky crust holds such fruity combinations as blueberry rhubarb, strawberry mango, apple blackberry, strawberry peach or even apple ginger peach.  Each pie evokes a mouth-watering need to try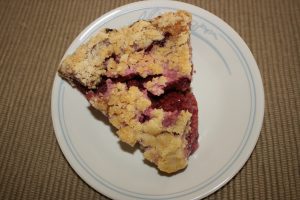 another slice.
Pies may be purchased by the slice or by the whole pie, eat-in or to-go.  If ordered ahead, pies may be customized using fruits of your choice.  Arrive before the 4PM closing time for the best selection of heaven in a pie tin.
I still don't like people telling me what I need.  But this was one time I am very glad they did!
If you go:
Estes Park Pie Shop & Bakery
598 Big Thompson Avenue
Lower Stanley Village (near McDonalds)
970-577-7437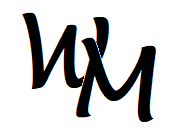 Deb Erickson is the retired office manager of an elementary school, traveler and writer – an expert on "travel and cultural awareness." Visit her website at For the Love of Travel and Writing.
Read more of her writing at Wyoming in Motion: The Traveling Writer: Deb Erickson