The Fort Collins  Comic Con will take place Saturday and Sunday, August 26 and 27, 2017, at the Northside Aztlan Community Center at 112 Willow Street. Adults will pay $20 for their badges to enter, kids 12 through will cost $10, and kids 5 and under are free. All proceeds from the sale of badges will go to benefit the Poudre River Public Library District.
Badges can be purchased from their website fococomiccon.com, and picked up at four locations. Two are in Fort Collins:  Gryphon Games and Comics and Dungeons and Drafts. One is in Loveland: The Rogues Roost, and one is in Cheyenne, Wyoming: Gryphon Games and Comics. You can also pick up your badges at the door at Willcall.
If you don't purchase your badges in advance, it may be difficult to get in. Only a limited amount of badges will be sold each hour at the convention itself.
Guests at Fort Collins Comic Con
The two guest stars at the Fort Collins Comic Con are Mike Baron (creator of the Nexus comic book series) and comic book writer Ron Fortier, who is also the manager of Airship 27 Productions.
Over 60 independent artists and illustrators will have tables at the convention, including Alice and Emily Illustrations, Blind Dog Creations (making custom action figures for kids and adult collectors), and Wanderweird.
Authors include Drew Bankston, J. Rose, N. A. Luna and Nick Roussos of Awesome in Action. Independent publishers will also be present such as Paper Dreams Productions and Local Hero Press.
Game enthusiasts will want to talk to Oathen Games and Our Own Game Company (table top gaming).
Cosplay enthusiasts will find costume and jewelry makes here, such as Dragonwyck Embroidery and Fabric Puddles.
Exhibitors will include Beware Theater – classic horror movies from the golden age aired on FC Public Media, Comcast Channel 97, Far Away Creations which offers Star Wars hero props, Colorado and Wyoming Lego Users Group, the Fort Collins Ghostbusters, and Mathnasium.
What about the food?
Food trucks on site will be:
Banomanom
Divine Ice Cream
Gunter's Bavarian Grill
Mile High Lobster Shack
The Silver Seed
Purple Cup Cafe
The Waffle Lab
Revolution Artisan Pops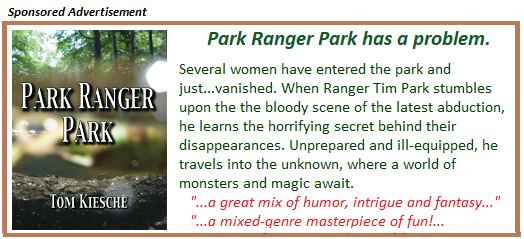 How to Get There
The Northside Aztlan Community Center is located just off of N College Avenue.
If you're driving down from Cheyenne the easiest route is to take I-25 S to CO-14 W/E Mulberry Street (exit 269B). Simply continue on Mulberry Street to WIllow St.
If you're coming up from Denver, you'll take I-25 N for about an hour's drive, get off on the same exit 269B, and follow Mulberry Street to Willow Street.
In other words, conveniently located right off the highway!